Yarannha Smithly is a Dontonvillian painter with a high level of skill in her art form. Born on no exact date, due to Dantonville's nature of time-hopping, she was self taught, until she left Dontonville at 15 years of age to roam the Otherworld. Eventually making her way to Parad on one of the floating isles of Paridisio, her talent was recognized by locals when she started to sell her paintings for money. Here work was soon famous across Asoumiranz, and she became very rich. She died early at the age of 56, suffering from Yellingitis.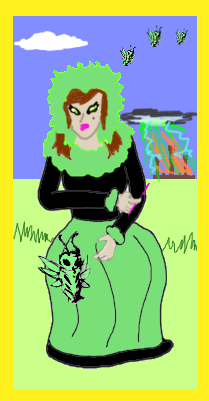 Ad blocker interference detected!
Wikia is a free-to-use site that makes money from advertising. We have a modified experience for viewers using ad blockers

Wikia is not accessible if you've made further modifications. Remove the custom ad blocker rule(s) and the page will load as expected.